Case Study
Aibo Performer, created by Sony Electronics and Sony ImageWorks
Created 1999
Art Direction, Art Creation, 3D Animations, by Xochi Media at Sony ImageWorks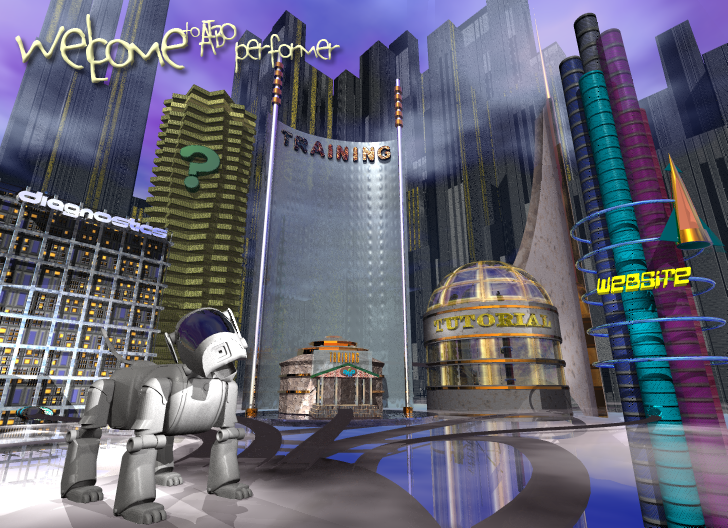 Aibo Performer is a complete studio for teaching (programming) new tricks to Sony's first-generation Entertainment Robot. Producing the software required creating new ways to guide the non-animator through the complicated process of basic 3D inverse kinematics and ground plane contact determination of an actual physical self-manipulating moving object.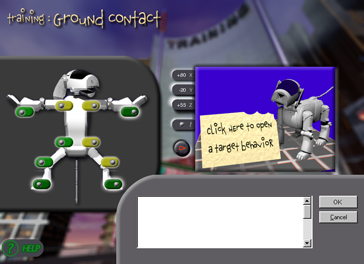 This includes English, Spanish, German, and Japanese-language self-help training sections that can explain how to use the software, the hardware, and manners in which to guide Aibo through the complex steps to teach it new tricks.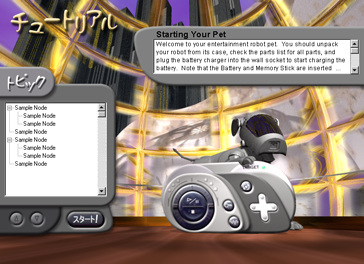 Also included are full diagnostic tests on both Aibo's software and hardware, as well as links to corporate and user websites that shared further updates and knowledge bases.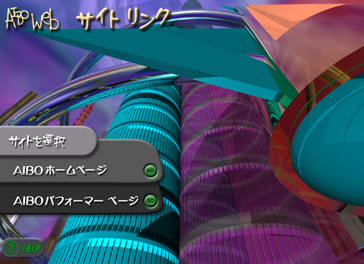 3D Aibo representation created in 3D Studio Max and Maya.
3D world created in Bryce and Adobe Photoshop.
Programming by Sony Electronics and Sony Imageworks.
Aibo Performer was created by the Sony Imageworks Multimedia Department for Sony Electronics of Japan.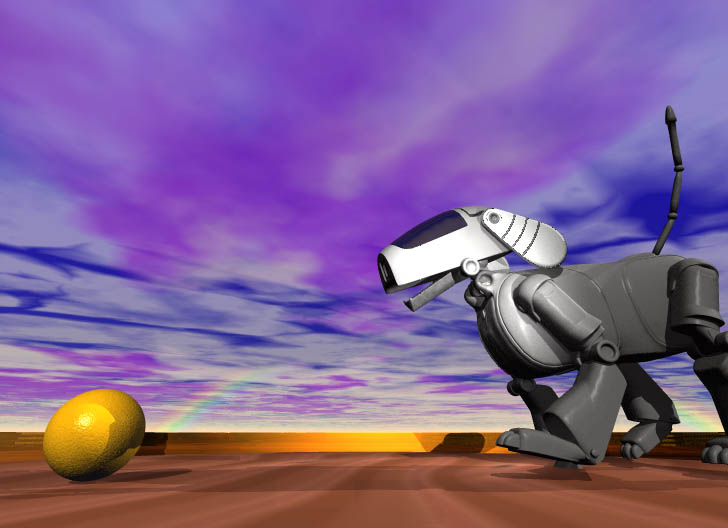 Desktop pictures were created for Sony's Aibo U.S. Website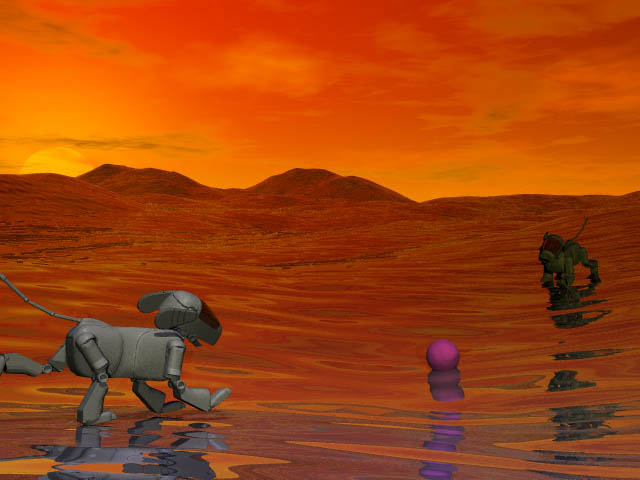 Images and information courtesy of Sony. All Rights Reserved.